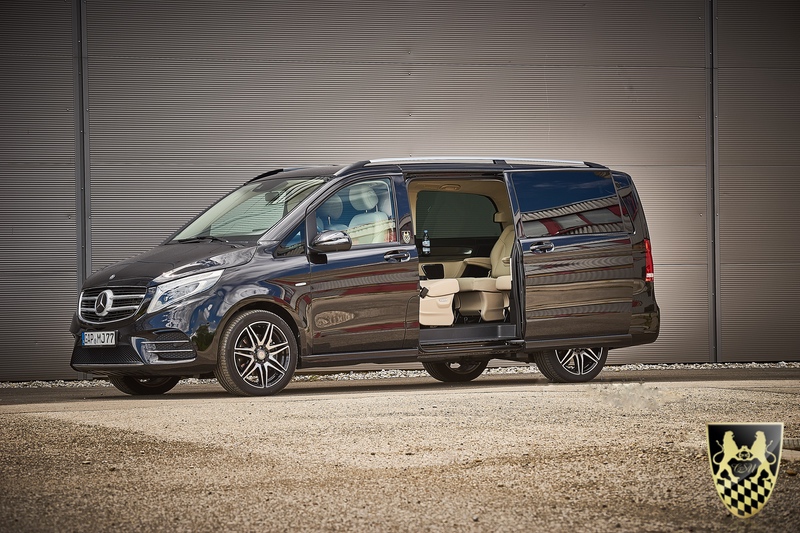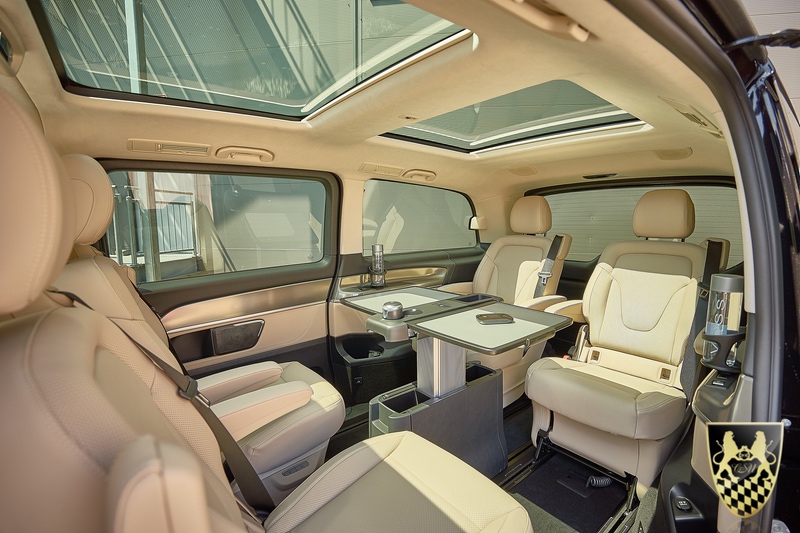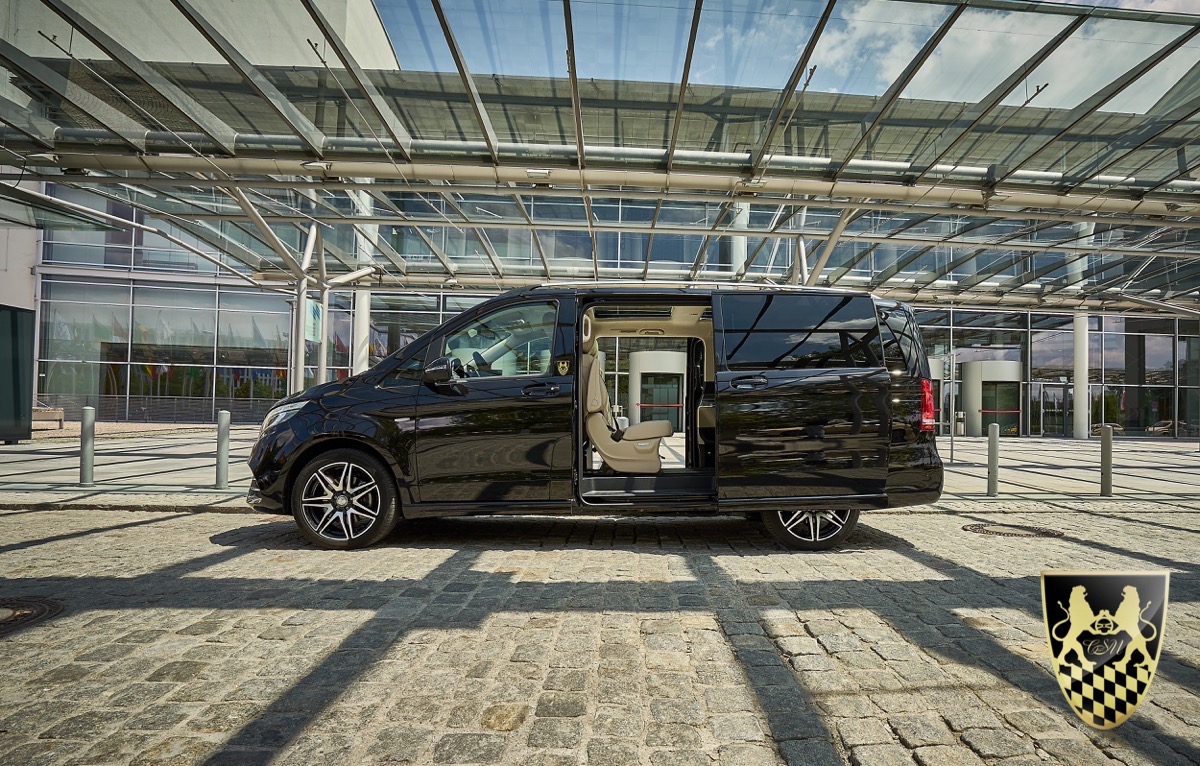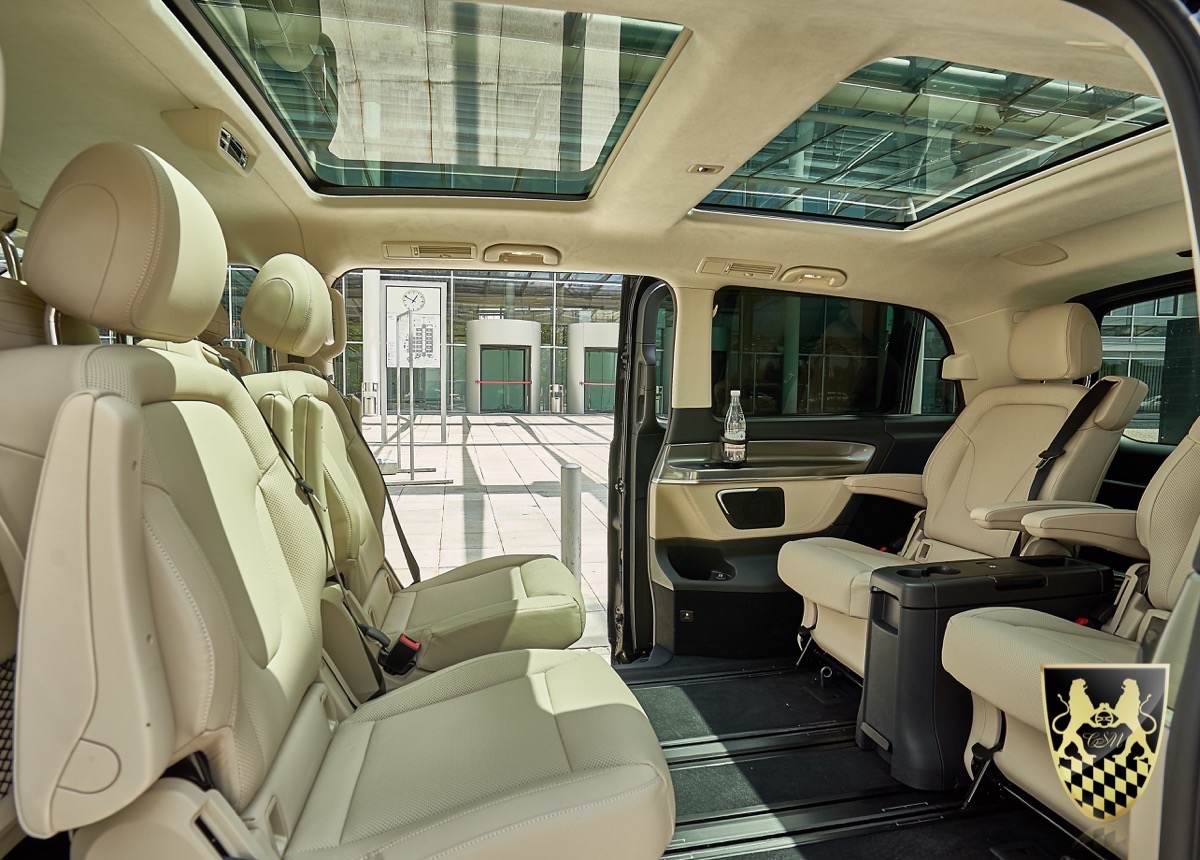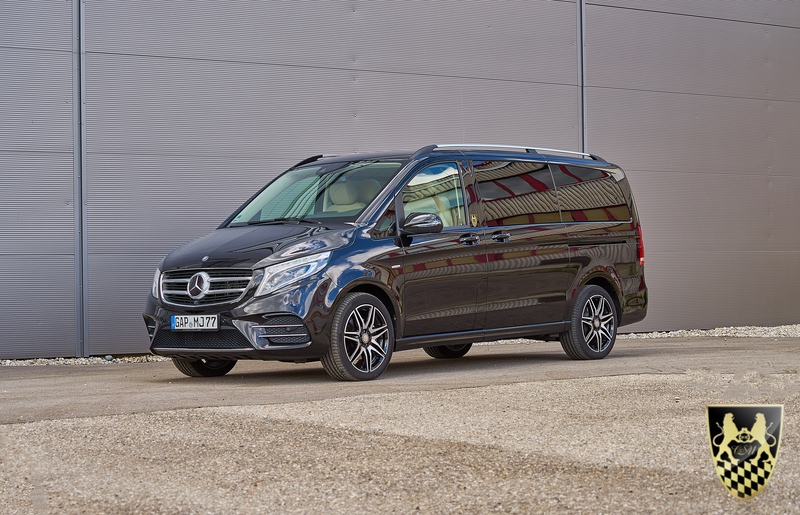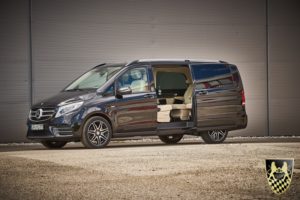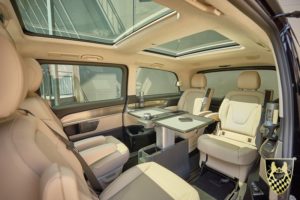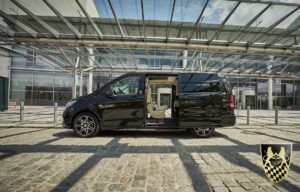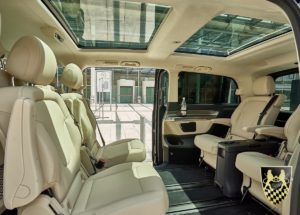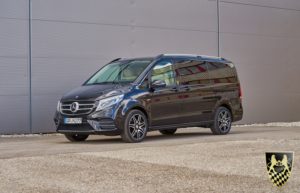 Rent a minibus for 5 persons in Munich with chauffeur .With us you can rent a luxuriously equipped minibus for 5 persons for all your activities in Munich. This allows a flexible planning of your stay in Bavaria. With the minibus for 5 persons you and your companion are comfortably and well looked after on the way. Rent a top modern business van from us. With your business partners or VIP guests and enjoy the first-class service on every journey.
Luxurious minibus for 5 people to rent: Experience Munich and Bavaria relaxed
Rent a minibus for 5 persons from Limousine Service Munich
Every minibus or business van from our fleet meets the highest standards of comfort. Also for the personal all-round service is always provided in the course of every undertaking. Rent a minibus for 5 persons for all transfers and trips in Bavaria and Munich. An experienced and highly trained chauffeur from our team will take care of you. Our drivers convince with an elegant appearance, best manners and multilingual language skills. Therefore you know that your VIP guests are in the best hands with us. We look back on many years of experience in the care of domestic and foreign delegations.
Rent business vans for smooth planning of corporate events
We have top equipped business vans, which can comfortably accommodate 5 people including luggage. Your customers or business partners enjoy optimum legroom and the best possible seating comfort in the minibus. With generous storage areas and a panoramic roof, your business van becomes a comfortable place for business meetings. This allows you to make the most of airport transfers and trips to events or trade fairs. Your chauffeur will implement all your individual wishes regarding the care of your VIP guests precisely and flexibly.
Rent a minibus for 5 people for airport transfers
Mercedes-Benz minibus for 5 persons rent for a pick-up at the Gat General Aviation Terminal Munich
Sightseeing tours with a minibus for 6 people
Rent a minibus for 5 persons for business customers on a road show
Luxury minibus for 5 persons with chauffeur
Chauffeur rents a minibus for 5 people charter
Rent a luxury minibus in Munich and rely on personal service
Relaxing holiday thanks to first-class chauffeur service in a minibus
Are you planning a trip to Munich with family or friends? Thanks to our minibuses for 5 persons you don't have to worry about airport transfers and trips to the surrounding area of Munich. In winter, our ski transfer service in 4WD vans ensures a safe journey to the snowy mountains of Bavaria and Austria.
As part of a city trip to Munich, excursions into the landscapes of Bavaria become an inspiring contrast program. Rent a luxury bus for 5 persons including a personal chauffeur. Tours to Garmisch, to the Tegernsee or to the castles of fairytale king Ludwig II. can be enjoyed in a relaxed way. Also on longer trips to the neighbouring country Austria it never gets boring. Our minibuses with TV and DVD offer all possibilities of a varied entertainment program. The interior equipment with refrigerator ensures first-class catering according to your wishes.
Rent luxury minibuses Munich for your events in Bavaria
A wedding or party in the idyllic villages of Bavaria will be an unforgettable experience for all participants. With us at your side you will enjoy all the freedom of creative event planning. Celebrate special occasions in picturesque mountain landscapes or on the shore of an idyllic lake. Your guests will arrive punctually, safely and comfortably at your celebrations in our elegant luxury vans. After the glittering party you will return to Munich at the desired time.